Phoenix X-Ray film disposal – AZ
Disposal X-ray film and MRI film in 2012 is growing up, there are billions of films which is no longer require by the law to keep for records.
We in B.W Recycling prepare and Authorize to process any type of films for silver recovery Anywhere in Arizona including Tucson, Chandler, Mesa, Scottsdale, Glendale, Surprise and all other parts of AZ.
Phoenix X-ray film Disposal is 100% free ecologic earth with green services.
We buy the films by the lbs, our service is for free we also give you "cash back" for your old x-rays film.
We take X-rays film, Mri Film, Dental film, Litho film and Industrial film.
we provide certificate of destruction follow by the HIPAA regulation our company is registered with EPA we will provide 100% Eco friendly disposal service.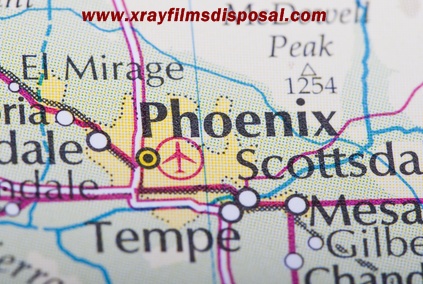 If you have questions or you need a pick-up Anywhere in the Arizona state, please call or fill out the form in the right side and one of us will call you soon as possible.
Nationwide X-Ray films disposal service. Call Now -