Common question about our x-ray film disposal service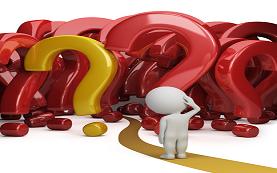 Q: What types of x ray films do you recycle?
A: We recycle all types of films for example; X-rays, MRI, Cat scans, Micro films, Industrial, and Lithography films.
Q: Do you pay for the x-ray films?
A: Yes, we pay by the Lb. Our prices vary depending on the weight and if the films are in or out of jackets.
Q: Do you pick up in my area?
A: Yes, we pick up anywhere in the US except for Alaska, we do pick-up  in Puerto Rico and Hawaii.
Q: Do you have a minimum amount  you accept for recycling?
A: Yes, we pick up for free over 100Lbs.
Q: If I have 100Lbs of X-ray films will I get paid?
A: Yes, in that case we would pick up for free and send you a certificate of destruction and pay for the x-rays by the lb.
Q: Do you provide a Certificate of Destruction and are you HIPPA compliant?
A: Yes, we provide you with a Certificate of Destruction within 5 business days after receiving the films and we are also 100% HIPPA compliant.
Q: If I have X-rays and MRI films do I have to put them in different boxes?
A: No, we can take all films mixed. They can also be in and out of jackets mixed and we will separate them for you.
Q: Do you recycle Dental films?
A: Yes, but we treat these films differently then regular sized films. Bite wings need to be completely clean no paper jackets, card board casings, or plastic casings. Panoramic films are treated the same as the rest, we can take them  in or out of jackets.
Q: Will you recycle the X-rays in charts?
A: No, we will take them in jackets but we do not recycle patient medical charts.
Q: What do you require for pick up?
A: We will need the films in boxes, barrels, or bins. We can provide them for you if you need them, free of charge. They will need to be able to be tape shut or have lids on them. Weight on boxes must not be over 140Lbs each.
Q: We are a Dr's office and  I do not have time to put them together for you or we have our films in cabinets or a storage facility, will you come and pick them up?
A: Yes, depending on where you are located, we can do everything for you. This will be at no cost to you, however this is only for large loads, 1000Lbs or more.
Q: How much time in advance do you need in order to have our films picked up?
A: We can pick up the same day, we just need a 3hr window.
Q: How do I schedule?
A: You can fill out our form online or call us (877)217-7020.
Please call now for more question or information you would like to get.
you can also simply fill out the form in the right side of the page, add your question and we will call you with the best answer and options we have.
888-988-7020