Montgomery X-ray film disposal – Alabama
Welcome to B.W Recycling, We in the recycling industry since 1990, We are Register with the EPA (Environmental Protection Agency) we have an Certified EPA`s agent Number, we licences and insured to provide x-ray film disposal services in all state of Alabama .
Montgomery X-ray film disposal services are free of charge, we recover the silver from the old films, because of that we give you cash back for your old x-ray film, we calculate the value of your film by the lb.
click here to find out the Estimated weight of your x-ray calculator.
We Recycle any kind of medical film including X-ray film, MRI film, printing Litho film, industrial film or any other type of film you may have for shredding & recycling services.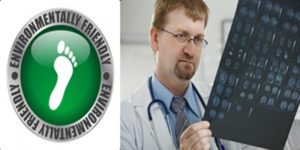 Our service is 100% Eco-friendly, We take film in jackets or out of the jackets, we serve all parts of Alabama including – Dothan,  Auburn, Birmingham, Phenix City,  Mountain Brook, Oxford, Jasper, Millbrook, Attalla or any other location of Alabama .
We can provide you the boxes, bins, barrels, or any other packing supply you need to go through your old x-ray film for recycling.
feel free to call us with any question or to schedule a pickup, you can also fill out the form in the right hand side of this page and we will call you shortly.
Nationwide X-Ray films disposal service. Call Now -